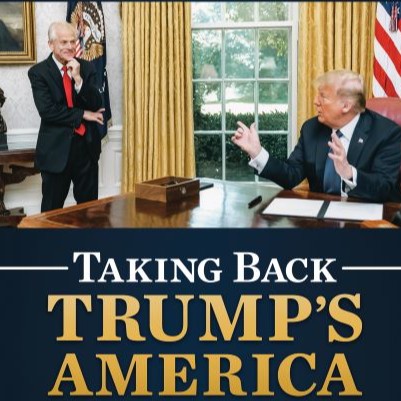 Peter Navarro is one of only three senior White House officials to serve at the right hand of Donald Trump all the way from the 2016 campaign to the end of his first term in 2021. At the Trump White House, Peter was the President's Chief China Hawk and helped craft many of the tough tariffs and sanctions Donald Trump would impose upon Chinese Communist regime. As the Director of the Office of Trade and Manufacturing Policy, Peter Navarro helped President Trump create hundreds of thousands of manufacturing jobs through tough trade policies, by drafting numerous buy American, Hire American executive orders on behalf of the president, and through targeted interventions at key defense facilities like the Philadelphia shipyard and Ohio's Lima Army Tank Plant. At one point, Peter also played a pivotal role securing our Southern border by helping to bring about the so-called safe third country agreements with both Mexico and the Northern Triangle countries of Guatemala, Honduras, and El Salvador. During the pandemic, Peter Navarro was also the first to call out Dr. Anthony Fauci for his Never-Trump duplicity and for Fauci's role in helping the Chinese Communist Party create a deadly viral bioweapon in a Wuhan lab funded by Fauci's NIH. This COVID-19 virus has already killed millions of people worldwide. Peter Navarro started this podcast as an extension of his book Taking Back Trump's America. This best-selling book -- please buy it on Amazon! -- has become both the blueprint and battle cry for the modern MAGA movement and Peter's mission is to return Donald Trump to the White House in the 2024 presidential election and restore peace and prosperity to this great land.
Episodes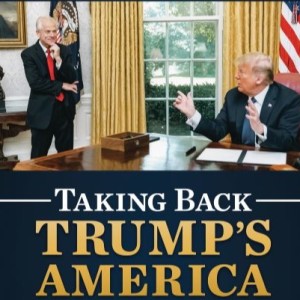 Monday Mar 06, 2023
Monday Mar 06, 2023
PLEASE VISIT peternavarro.substack.com for the full script of this podcast.
Hi. I'm Peter Navarro, and in this edition of my Taking Back Trump's America podcasts, I'm going to do a quick postmortem on the Boss' triumphant turn at CPAC and then segue into some thoughts on President Trump's speechwriting process itself – and how a few tweaks to that process going forward might better serve the Boss in the grueling months ahead as he runs the marathon race to the November 2024 election. 
As I discussed in one of last week's podcasts, CPAC – the Conservative Political Action Conference – has been, at least prior to the age of Donald Trump, a Globalist front for the hedge fund-corporate elite crowd who love to push tax cuts for the rich and the obliteration of even sensible regulations behind the façade of conservatism. As I have noted, historically, CPAC has received a large portion of its funding from such bad guys, notably the infamous Koch Network. 
Trump brought MAGA into the CPAC mix in a way which has made principles like secure borders, a strong manufacturing base aided by policies like Buy American, Hire American and tariffs, and an end to the endless wars of the Bushes and Cheneys of this world key elements of the Republican platform – while turning the Republican Party into the party of the working class. 
Like the master chess player that he is, Donald Trump's primary mission this year at CPAC was to elbow out any pretenders to his throne and establish his primacy as the inevitable candidate to win the Republican presidential nomination. By this measure, Trump's appearance was a wild success as even the left-wing press recognize that Trump is clearly the candidate to beat. 
In the past at CPAC, there were all sorts of pay to play games going on whereby other candidates would try to pack the audience with their supporters and thereby skew the final balloting that happens every year at CPAC their way and away from Trump. But such shenanigans were held to a minimum this year – Trump won with 59% of the vote and beat his nearest challenger by 42%; and with Trump on the ballot, no one cracked more than 2% of the vote. 
What I found most interesting were the various subplots.  (LISTEN ON!)