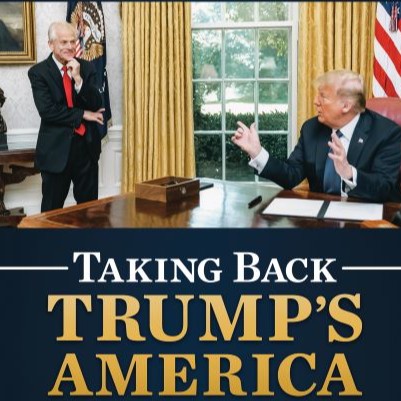 Peter Navarro is one of only three senior White House officials to serve at the right hand of Donald Trump all the way from the 2016 campaign to the end of his first term in 2021. At the Trump White House, Peter was the President's Chief China Hawk and helped craft many of the tough tariffs and sanctions Donald Trump would impose upon Chinese Communist regime. As the Director of the Office of Trade and Manufacturing Policy, Peter Navarro helped President Trump create hundreds of thousands of manufacturing jobs through tough trade policies, by drafting numerous buy American, Hire American executive orders on behalf of the president, and through targeted interventions at key defense facilities like the Philadelphia shipyard and Ohio's Lima Army Tank Plant. At one point, Peter also played a pivotal role securing our Southern border by helping to bring about the so-called safe third country agreements with both Mexico and the Northern Triangle countries of Guatemala, Honduras, and El Salvador. During the pandemic, Peter Navarro was also the first to call out Dr. Anthony Fauci for his Never-Trump duplicity and for Fauci's role in helping the Chinese Communist Party create a deadly viral bioweapon in a Wuhan lab funded by Fauci's NIH. This COVID-19 virus has already killed millions of people worldwide. Peter Navarro started this podcast as an extension of his book Taking Back Trump's America. This best-selling book -- please buy it on Amazon! -- has become both the blueprint and battle cry for the modern MAGA movement and Peter's mission is to return Donald Trump to the White House in the 2024 presidential election and restore peace and prosperity to this great land.
Episodes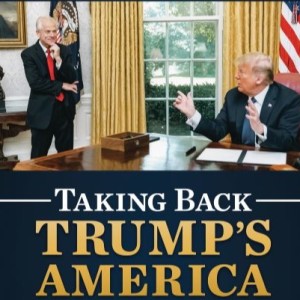 Thursday Mar 16, 2023
Thursday Mar 16, 2023
Hi. I am Peter Navarro. It is March 16, 2023; and as I write this, both the bond and stock markets are experiencing continued and significant volatility and my guess here is that, unless you are a financial wizard, any investment portfolio or retirement savings you might have are down for the last 12 to 18 months.
To be clear, I am not a financial advisor but as an economist I can at least explain to you what is likely going on broadly with your portfolio if, as most people do, you have depended on a financial advisor to guide its construction.
As a preface to this missive, I cannot tell you how pissed off I am at companies like Goldman Sachs which just made 100 million bucks off the banking crisis and hedge fund managers like Steve Schwarzman and Ken Griffin who, like parasites, are sucking at your blood in your portfolio. These hedge fund managers are making billions at the same time that millions of Americans cannot pay their rent, electricity bills, or even feed themselves adequately. Meanwhile, it's the Schwarzman's and Griffin's of this world who are bankrolling both Democrat and Republican opponents to Donald Trump, the one guy that can fix this crisis and restore America's wealth and prosperity.
On this Trumpian point, I am reminded here of a poignant moment I had yesterday at the airport on my way home. My American airlines app had a glitch and I had to go up to the ticket counter and get some help from an agent to get printed boarding passes; and she eyed me in a way that I thought was suspicious. Then she said: "I thought it was you. I cannot thank you enough what you and President Trump have done." After I got my boarding presses, she said "do not forget the little people, please help us" and I promised her I would. And the only way I can do that now is with this podcast and substack and shine a bright light on why we need Trump and Trumpism back in the White House.
Now, back to the main thread.
LISTEN TO THIS PODCAST FOR THE REST OF THE STORY OR READ THE TRANSCRIPT AT HTTP://PETERNAVARRO.SUBSTACK.COM