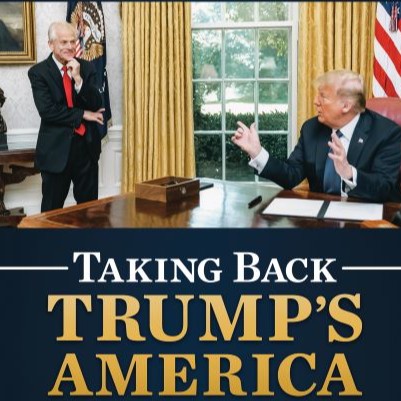 Peter Navarro is one of only three senior White House officials to serve at the right hand of Donald Trump all the way from the 2016 campaign to the end of his first term in 2021. At the Trump White House, Peter was the President's Chief China Hawk and helped craft many of the tough tariffs and sanctions Donald Trump would impose upon Chinese Communist regime. As the Director of the Office of Trade and Manufacturing Policy, Peter Navarro helped President Trump create hundreds of thousands of manufacturing jobs through tough trade policies, by drafting numerous buy American, Hire American executive orders on behalf of the president, and through targeted interventions at key defense facilities like the Philadelphia shipyard and Ohio's Lima Army Tank Plant. At one point, Peter also played a pivotal role securing our Southern border by helping to bring about the so-called safe third country agreements with both Mexico and the Northern Triangle countries of Guatemala, Honduras, and El Salvador. During the pandemic, Peter Navarro was also the first to call out Dr. Anthony Fauci for his Never-Trump duplicity and for Fauci's role in helping the Chinese Communist Party create a deadly viral bioweapon in a Wuhan lab funded by Fauci's NIH. This COVID-19 virus has already killed millions of people worldwide. Peter Navarro started this podcast as an extension of his book Taking Back Trump's America. This best-selling book -- please buy it on Amazon! -- has become both the blueprint and battle cry for the modern MAGA movement and Peter's mission is to return Donald Trump to the White House in the 2024 presidential election and restore peace and prosperity to this great land.
Episodes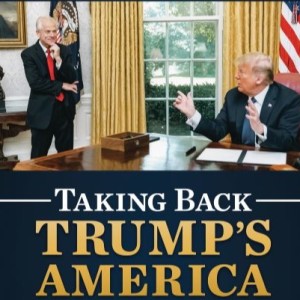 Thursday Mar 02, 2023
Thursday Mar 02, 2023
Hi. I'm Peter Navarro, it's March 3, 2023, and in today's episode of Taking Back Trump's America, I want to focus on what is becoming an epidemic of illegal immigrant children being forced to work in American factories. Here's the topline bullets of the story: 
Joe Biden's reversal of Donald Trump's secure border policy has catalyzed an epidemic of forced child immigrant labor being used in American factories, punishing these children and costing Americans jobs and higher wages. 
Biden's border invasion – and you won't read this in the corporate media – is hollowing small towns and villages across Latin America as able-bodied workers are leaving their families behind to go to El Norte so this catastrophic affects both sides of the border 
Biden's so-called solution is not to seal up the border again but rather spend your tax dollars trying to fix the problem on our side of the border. 
At the root of all of this is a cynical, long term Democrat strategy to stuff the ballot box, particularly in Red States, when these immigrants start to vote. 
Listen now to the rest of the story: