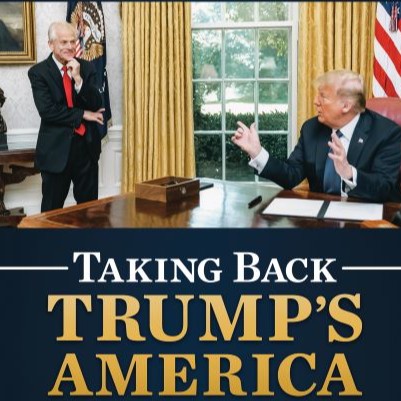 Peter Navarro is one of only three senior White House officials to serve at the right hand of Donald Trump all the way from the 2016 campaign to the end of his first term in 2021. At the Trump White House, Peter was the President's Chief China Hawk and helped craft many of the tough tariffs and sanctions Donald Trump would impose upon Chinese Communist regime. As the Director of the Office of Trade and Manufacturing Policy, Peter Navarro helped President Trump create hundreds of thousands of manufacturing jobs through tough trade policies, by drafting numerous buy American, Hire American executive orders on behalf of the president, and through targeted interventions at key defense facilities like the Philadelphia shipyard and Ohio's Lima Army Tank Plant. At one point, Peter also played a pivotal role securing our Southern border by helping to bring about the so-called safe third country agreements with both Mexico and the Northern Triangle countries of Guatemala, Honduras, and El Salvador. During the pandemic, Peter Navarro was also the first to call out Dr. Anthony Fauci for his Never-Trump duplicity and for Fauci's role in helping the Chinese Communist Party create a deadly viral bioweapon in a Wuhan lab funded by Fauci's NIH. This COVID-19 virus has already killed millions of people worldwide. Peter Navarro started this podcast as an extension of his book Taking Back Trump's America. This best-selling book -- please buy it on Amazon! -- has become both the blueprint and battle cry for the modern MAGA movement and Peter's mission is to return Donald Trump to the White House in the 2024 presidential election and restore peace and prosperity to this great land.
Episodes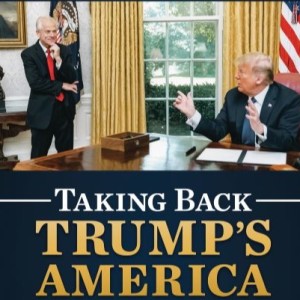 Wednesday Mar 22, 2023
Wednesday Mar 22, 2023
TRANSCRIPT OF THIS PODCAST MAY BE READ AT Http://peternavarro.substack.com  
The New York Times is playing a very dangerous collaborative game with the Chinese Communist Party that risks weakening both American resolve and national security.   There seems to be no end to woke liberal foolishness; and one would do well to remember here the New York Times soft pedaling of Hitler's anti-Semitism which asserted in its very first article about the dictator that such antisemitism was "not so violent or as genuine as it sounded."  Moreover, its coverage of the Nazis' murder of Jews was likewise denounced as "fragmentary, incremental, and buried in dry briefings on interior pages" – a, by the way, description eerily similar of today's New York Times coverage of Communist China.
READ THIS AND WEEP AND PASS ON TO A FRIEND.  WAKE HIM UP IF YOU HAVE TO.